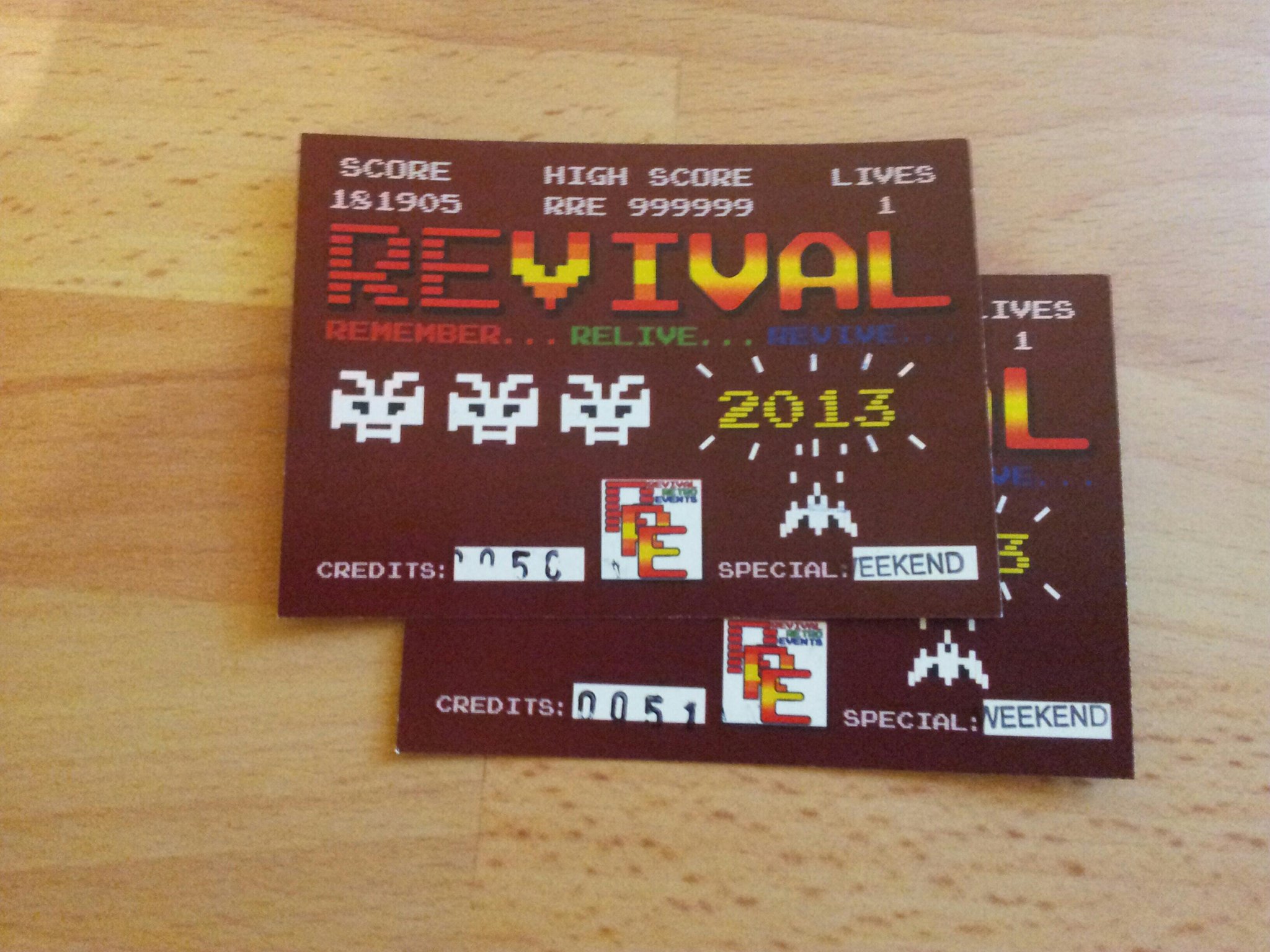 Hi all,
As you can see from the title of this post and the above image that Revival 2013 is happening this weekend in Wolverhampton. And you know what?......I CAN'T WAIT!! :-D
Me and my mate Glynn are heading over to this on the Saturday to geek out to the max and blast a load of arcade games!
I've been to some comic book conventions at the NEC and down in bristol but I've not been to a retro games event. Its going to be awesome to see all the old machines, have a go on some of the old arcade machines and games we played as kids and route through all the retro games and consoles for sale in the stalls.
Theres going to be tournaments and games competitions going all weekend along with programmers/game designers/games publishers doing talks all weekend too. We're going to be checking some of the talks out in between the game playing. Theres some really interesting speakers attending for the weekend such as The Oliver Twins, people from Ocean and Gremlin, Bob Wakelin (who I have a signed The New Zealand Story poster from) and loads of others.
I'm just super hyped about this weekend coming up and just wanted to post about it in case anyone who checks out my blog hasn't heard of this event and are close enough to attend.
Check out the event website here :
http://www.revivalretroevents.com/
Porl''